pearl champagne saucer x2
Subtle and sophisticated, these champagne saucers are mouthblown and handpainted with a sheer, iridescent lustre inspired by the shimmer of a pearl. They shine with a soft rainbow of light-as-air color. The bowls have a subtly-fluted texture which fades towards the rim. A slender stem completes the look.
Mouth blown by skilled glassblowers to create a uniquely shaped champagne saucer bowl. The stem is drawn from the bowl while the glass is still malleable and a foot is applied by hand using wooden tools. Hand painted and fired to achieve the pearlescent finish.
Capacity: 300ml, Height: 16cm, Width: 10.5cm
Hand wash in warm soapy water and dry with a soft cloth.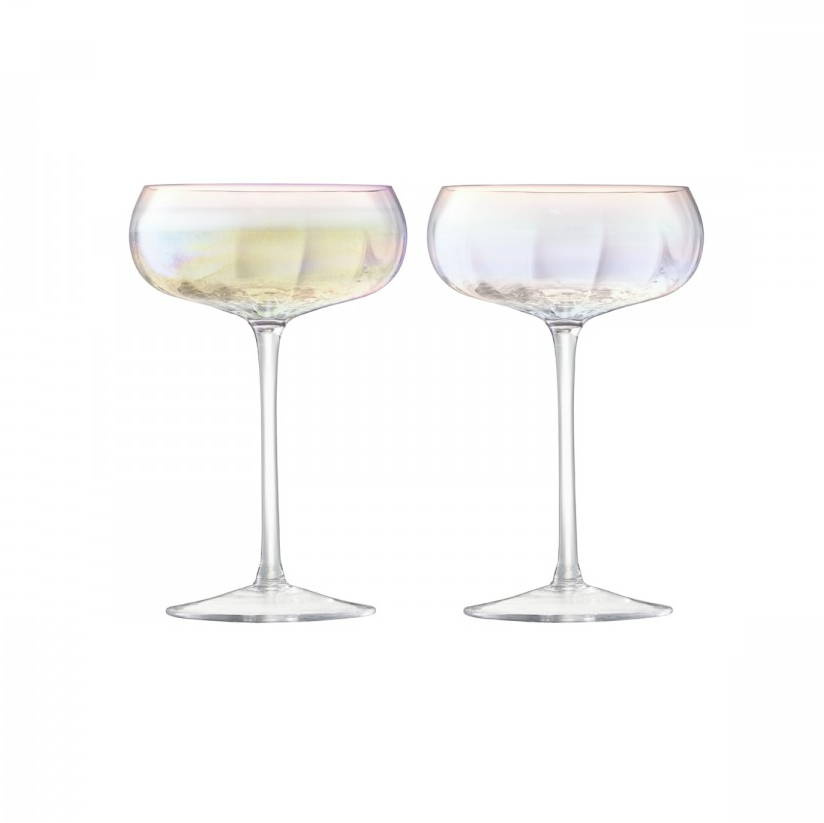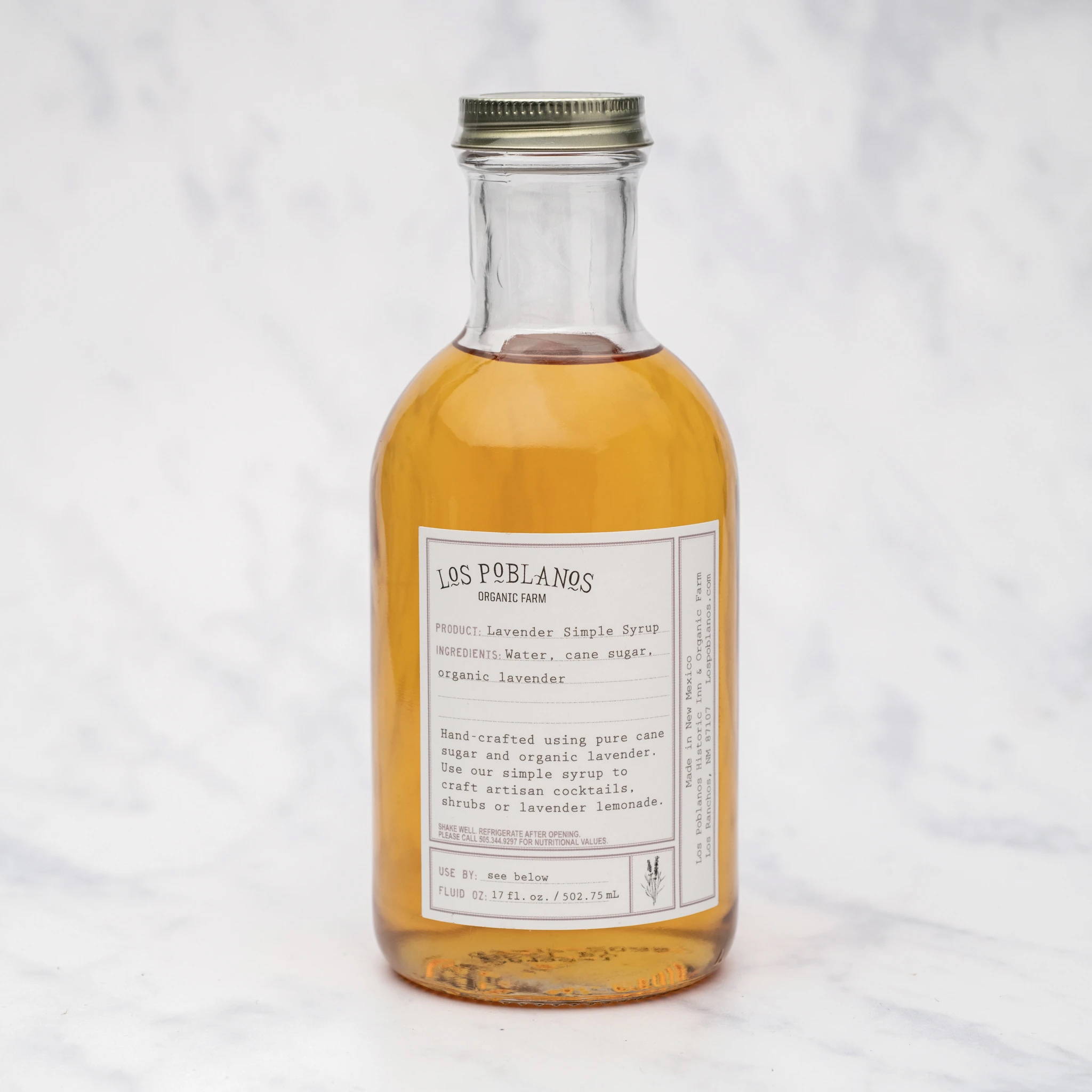 Hand-crafted simple syrup made with pure cane sugar and organic lavender.
Lavender Simple Syrup can be used in place of any plain syrup to add a touch of floral sweetness. Try it in your favorite cocktail or lemonade recipe or drizzle over pancakes for a sweet morning treat. For an easy special occasion cocktail, mix with sparkling wine to taste.
Or, mix up a batch of 'Lavender 75' cocktails: combine sparkling wine, gin and lemon juice with a splash of Lavender Simple Syrup. Serve in Champagne coupes with a ribbon of lemon peel and rimmed with Lavender Sugar.
Champagne barrel aged candle
Rewined barrel aged candles boast custom blended fragrances to bring to mind your favorite wine varietals. This festive champagne blend evokes feelings of celebration, romance, and joy. Look for sweet notes of white grape, honey, fresh baked bread, and light citrus.
- Made in Charleston, SC
- 7 oz. candle
- All natural soy wax
- 50 hours of burn time
- Wooden vessel with feet and gold interior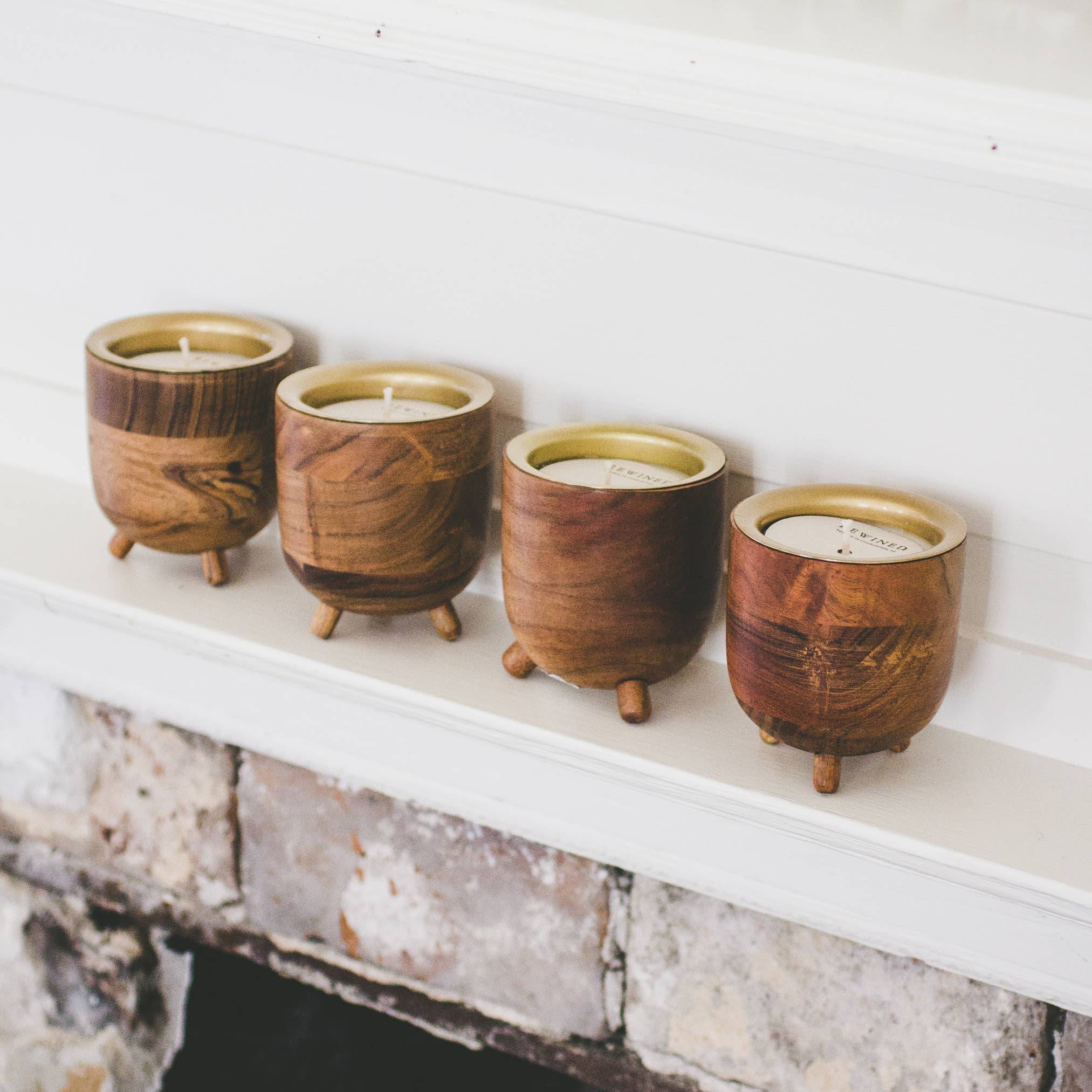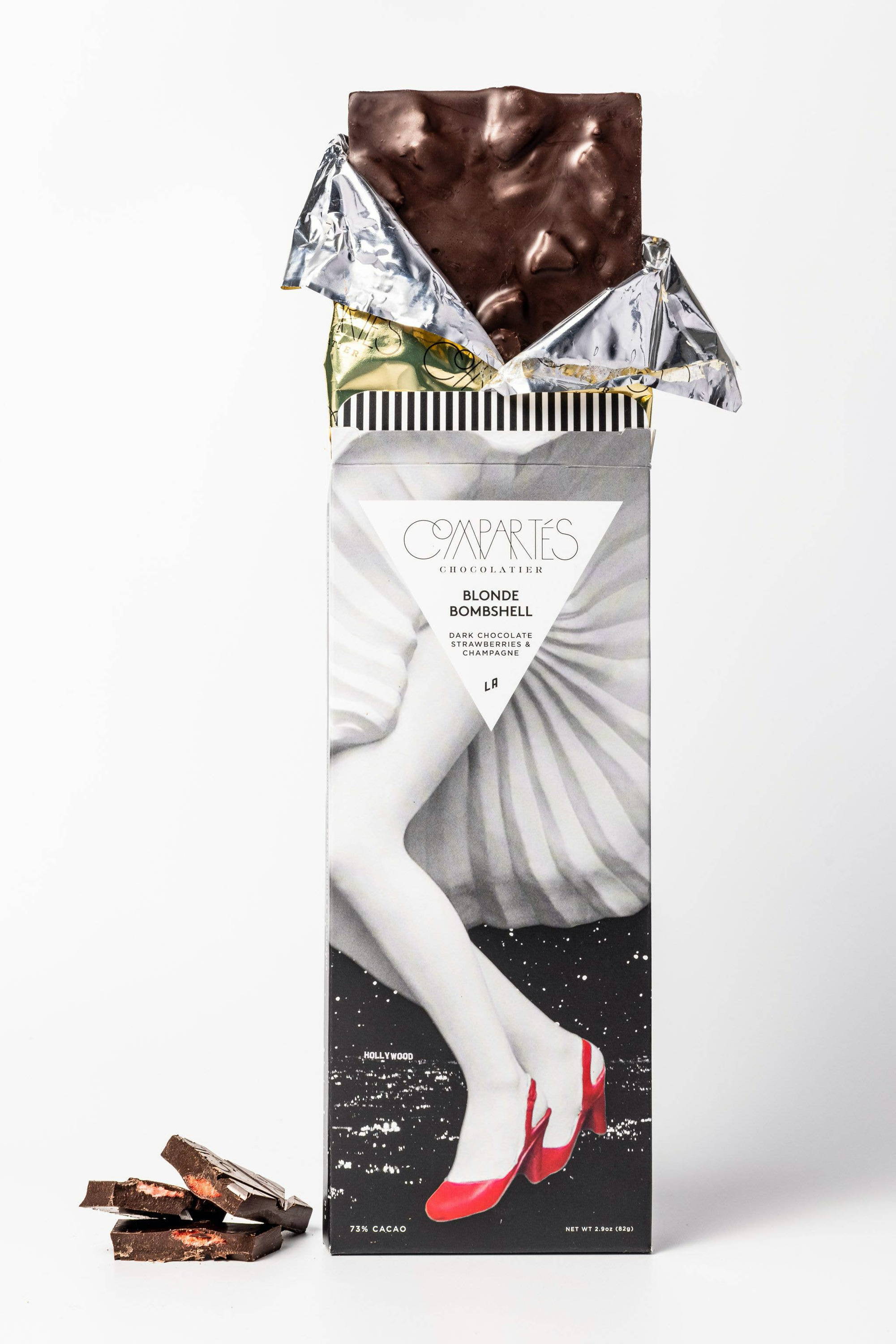 blonde bombshell chocolate bar
A bombshell for your bombshell - blonde or not.
Compartés Blonde Bombshell dark chocolate bar is unlike any other chocolate bar you have ever tried. Dried strawberries and a splash of champagne perfectly complement delicious dark chocolate. Featuring a dazzling cover image of the Blonde Bombshell.
Handmade in Los Angeles by luxury chocolate company Compartés, in business since 1950.